Went to the Baltimore Show today and found this...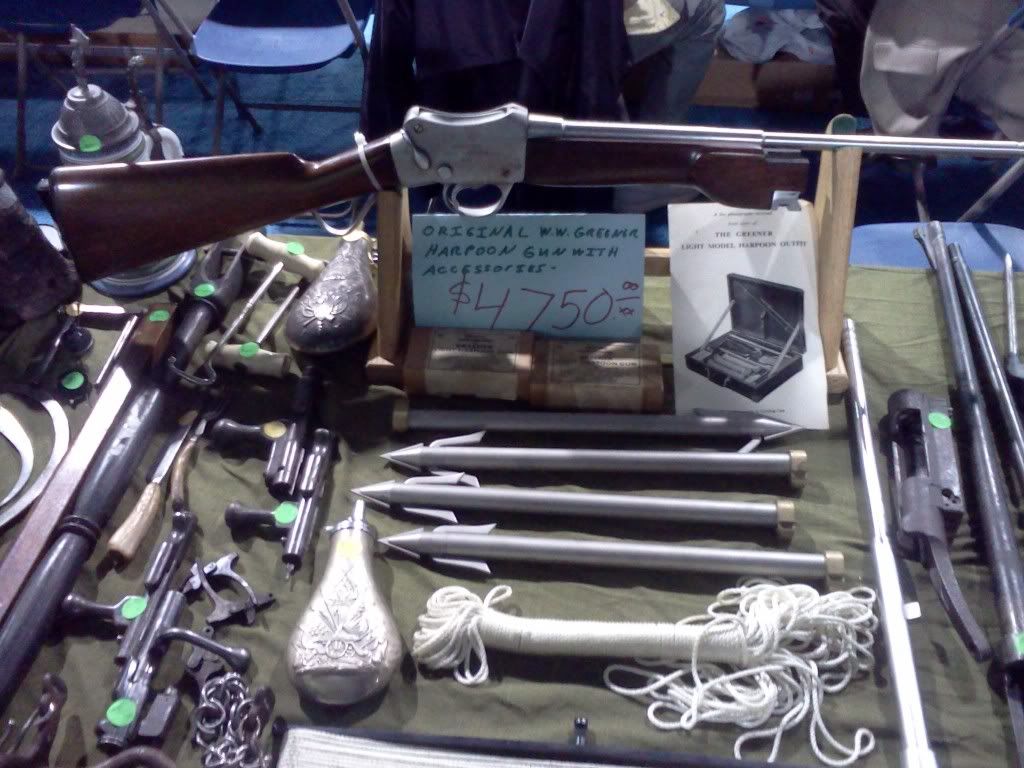 Not being single and independently wealthy it didn't come home with me.
But I thought it was pretty darn cool. Big show, slim pickings in the M-H department. Found 3 Mk 4's 1 Mk 2, 1 Mk2 Carbine (possible Afghan fake), 1 Afghan Crest .577/450 carbine and the two Greener Harpoon Guns, one complete set with case, another barrel and action only. Did find some Kynoch .577/450 but it wasn't a "stupid to not buy it" price and I don't even have an M-H of my own yet so I let it pass. I did get a .577 snap-cap from Peter Dyson, who I found to be a pleasure to talk with.
Matthew