My FFL just let me know that he has a 1918 dated Webley for sale. It has a good 90%+ finish, turning an even brown. All stamps and proofs are crisp with no wear. Grips are solid with no cracks or wear that I noticed. Still .455, but comes with a box of very old .45 auto rounds and a couple half moon clips. Action is tight. Barrel has pitting throughout, but has sharp rifling. He will be selling it on gunbroker shortly, and said that they seem to bring from $400-$450, but admitted that he had never really seen nor priced one to know for sure. He said teh owner would take $425.
It looked like a very nice piece to me, nice enough that I would like to purchase it, but would like to see what other folks think first. I'm also a bit thrown as to the lack of a front sight. Is that something that is normal, or has it been ground off for some reason at some point?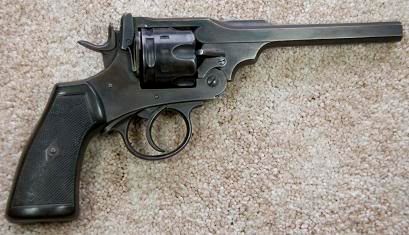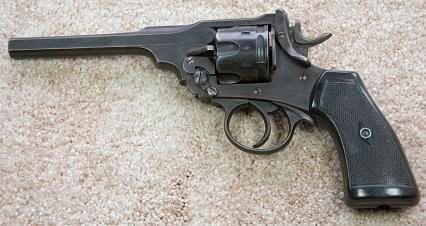 Since it came with a box of very old 45 auto cartriges on half moon clips, as well as a box of equally old 45 auto rim bullets, I'm a bit worried that it has had the cylinder modified. What is the proper cylinder length if it were unmodified? Thanks.