I didn't know until recently, when perusing old copies of Standing Orders and Circulars of the Irish Constabulary, that the 'Eliot's carbine'
(sic)
was issued to the early Irish police as of December 1837.  This was referred to 6 months later as the 'Elliot's Pattern'.  The accoutrements included a bayonet.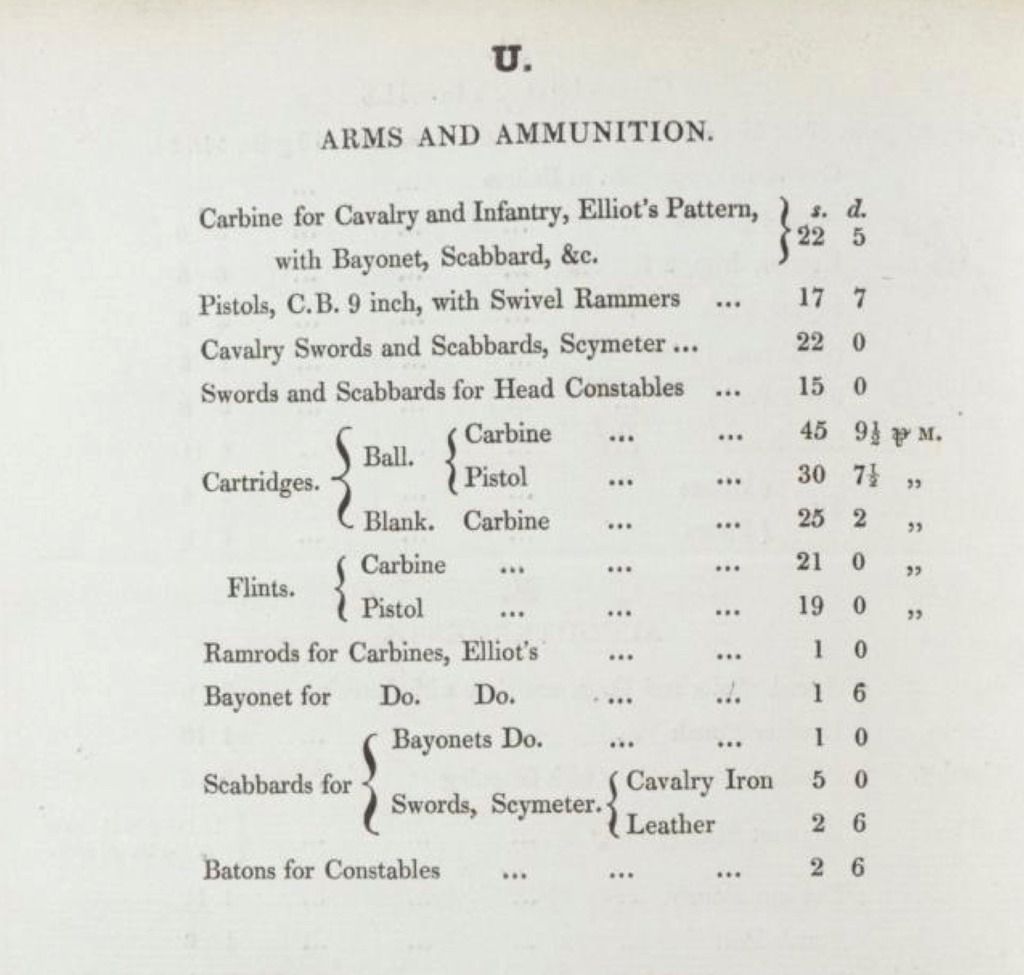 I'm trying to find out what, if any, markings would have been on such a carbine, as formally issued to the police. Later Enfield carbines were marked 'C' or 'R.P.' when supplied to the Constabulary or Revenue Police, I do not know if this was true in the case of the Elliot carbine.
If anyone has any good clear images of such a carbine in their collection that they would be willing to share, I would appreciate it.  There are images on the web but I am usually reluctant to grab those for re-use without the owners permission.